Welcome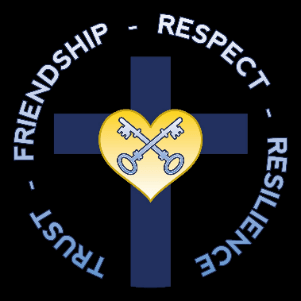 It is my pleasure to welcome you to St.Peter's C of E Primary school. We are deeply committed to providing many learning opportunities and creating a supportive environment in which each individual is nurtured and where their successes and achievements are celebrated. Through our faith, we trust God to guide both children and adults to achieve their very best. We hope that time spent at St.Peter's Primary School will go some way towards enabling children to play an active part in society. We aim to equip our children with the necessary skills, knowledge and attitudes to carry them forward successfully and with confidence into their future.
We value the support of our parents and the Church community and enjoy working in partnership to ensure we provide the best possible education for every pupil. Our partnership with parents is a strong feature of the school and parents are actively encouraged to participate in events within school.
Our Vision, Christian values and friendly atmosphere allow our talented staff to bring out the best in all our pupils. By dedicating ourselves to providing the best education, care and opportunities we believe we can offer children a unique start in life.
As you would expect from a Church School, we underpin all that we do with our core values of respect, trust, friendship, love and resilience.
We are always delighted to welcome visitors to our school so please come along and see us. We will be more than happy to show you around to see our school in action.
Mrs. Nicola Green
Headteacher
Watch us in action below.
St. Peter's C. of E. Primary School
Our teacher of the Year Mrs Jackie Birch speaking to the DFE for their 'getting in to teaching' campaign.