Well Done to our Eco Class winners of the week and our honorary Eco Warriors of the week!
Eco Bricks
As a whole school we took part in an Eco Brick project where we worked together with Wigan Council, The Deal and Kildare Grange. These Eco Bricks were then used to create an amazing Waste Not Garden at the Southport Flower Show.
We have now heard that this garden received a Gold Medal.
The Director of Environment invited our school to attend a celebration event to say thank you for all of our hard work in helping them to achieve the Gold Medal.
We will continue to work alongside Kildare Grange, creating enough Eco Bricks for them to build some garden furniture for their outdoor space.
We are now the proud owners of 3 Green Flags!
Congratulations to our whole school community who helped to work as a team in order to achieve this. With special thanks to all of our Eco-Warriors for carrying out their responsibilities with pride and sharing their enthusiasm with others.
Representing Wigan at the Lancashire Schools Sustainability Conference!
Well Done to our Eco Warriors who were invited to present at the conference to 40 schools representing Lancashire, to share our Eco journey and food waste success story.
As if that wasn't enough, we won an award for the best Eco display!!
Stop the Press! We've gone viral!
Our Eco Warriors were chosen to represent Wigan Council to help to advertise Green Waste.
Re-launch of food waste project
Our school and Eco Warriors were proud to announce that we were the first school in the UK to take part in an exciting new Eco project!
We are now re-launching our food waste caddy and bags scheme to homes.
Not only does it educate our Warriors and school community in food waste and recycling, it is a scheme to raise money to spend on Eco projects in our school, whilst also making links with the wider community!
We would love for everyone to get involved.
To find out more information please click on this link.
So far this year we have:
Welcomed new Eco Warriors

Assigned roles and responsibilities

Carried out an environment audit

Chosen actions needed to develop through evaluating audit

Taken part in Switch off Fortnight
About Us...
We are responsible for embedding eco awareness into our whole school community.
We have our own roles and responsibilities for ensuring our school is eco friendly.
We meet every Thursday night after school to discuss how we can share our eco awareness with others whilst developing our own awareness.
Well done to everyone in our school community who took part in Walk to School Week!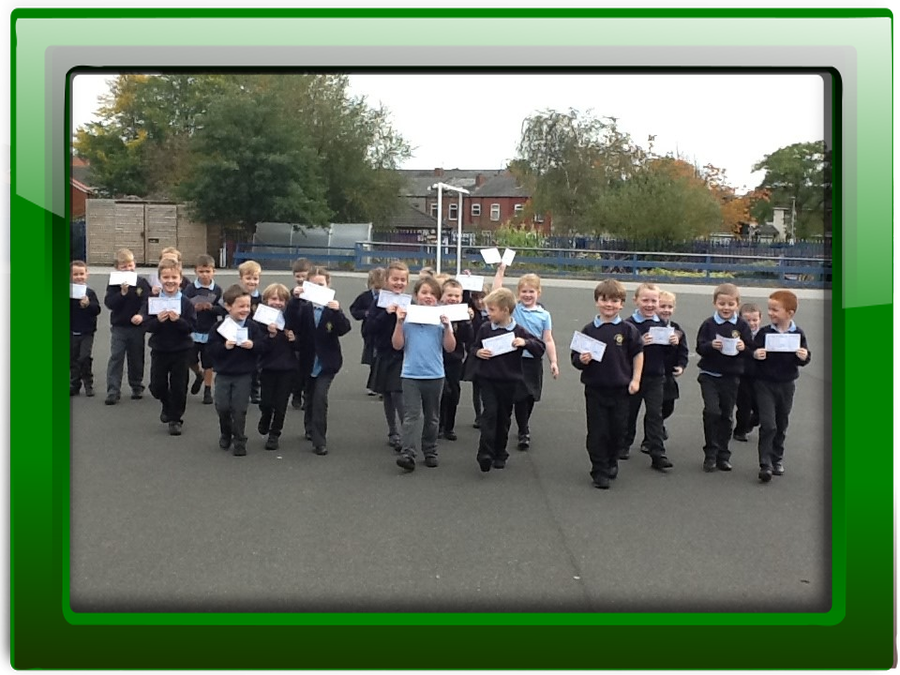 Click on the pictures below to take you to some Eco websites...
See our Eco Warriors carrying out our environment audits...