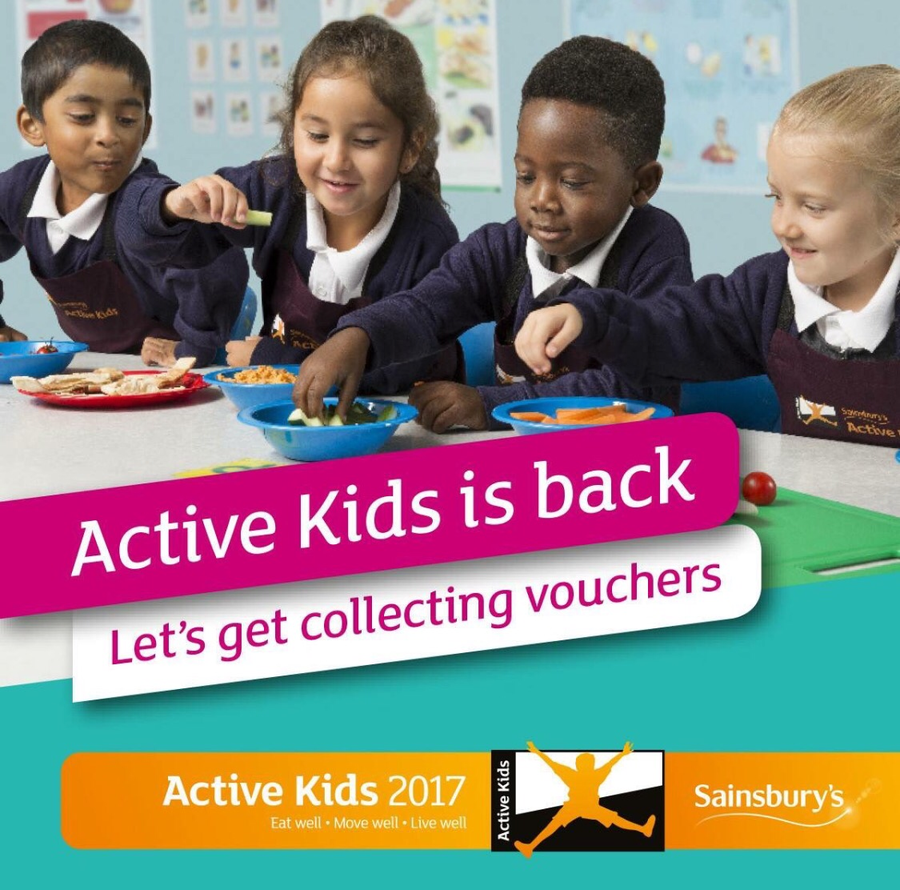 Active Kids
Active Kids is back and we are collecting!
Last year we order lots of fantastic play equipment for the children to use at lunchtime. This year we want to order even more.
Everytime you shop at Sainsbury's, until 2nd May 2017, you will be given one voucher for every £10 you spend at the till or online. Please bring these vouchers to the school office so that we can use them to order free sports and cooking equipment for your children.
Thanks for your support.